Volkswagen Van Centre Brian Currie in Milton Keynes has donated a brand new Caddy van to the South Central Ambulance Charity. The converted VW Caddy van will be used by the charity's team of volunteers to deliver lifesaving first response care to residents of Newport Pagnell and the surrounding area.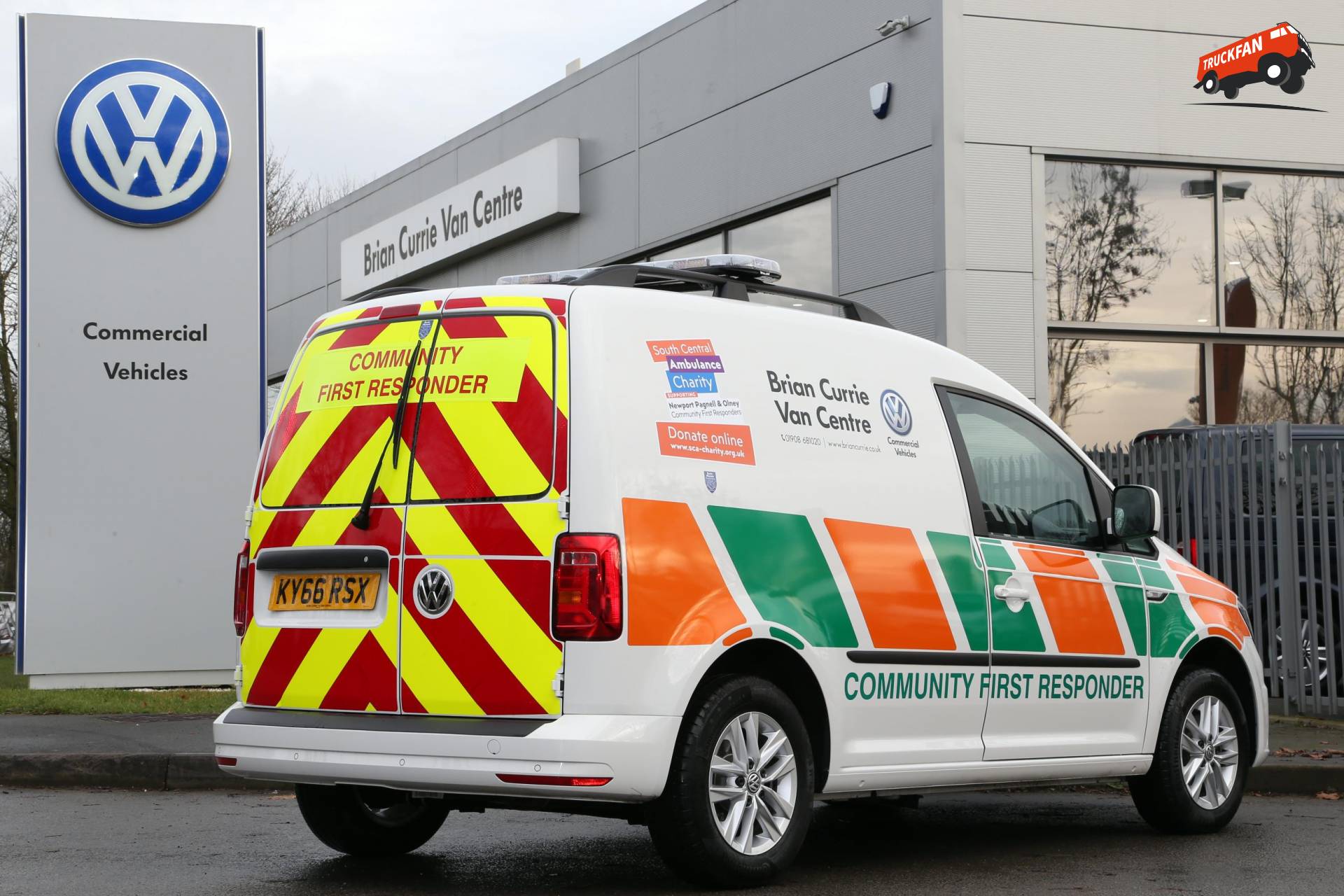 Operated by trained volunteers, the Community First Response team exists to support the local ambulance service by providing life-saving first aid treatment before an ambulance arrives. Developed to respond to local residents in need of immediate medical assistance, the van is equipped to help people suffering from a cardiac arrest, stroke, breathing difficulties and diabetic or asthmatic attacks. The new vehicle plays a vital role in the community, responding on average to approximately 100 incidents every month.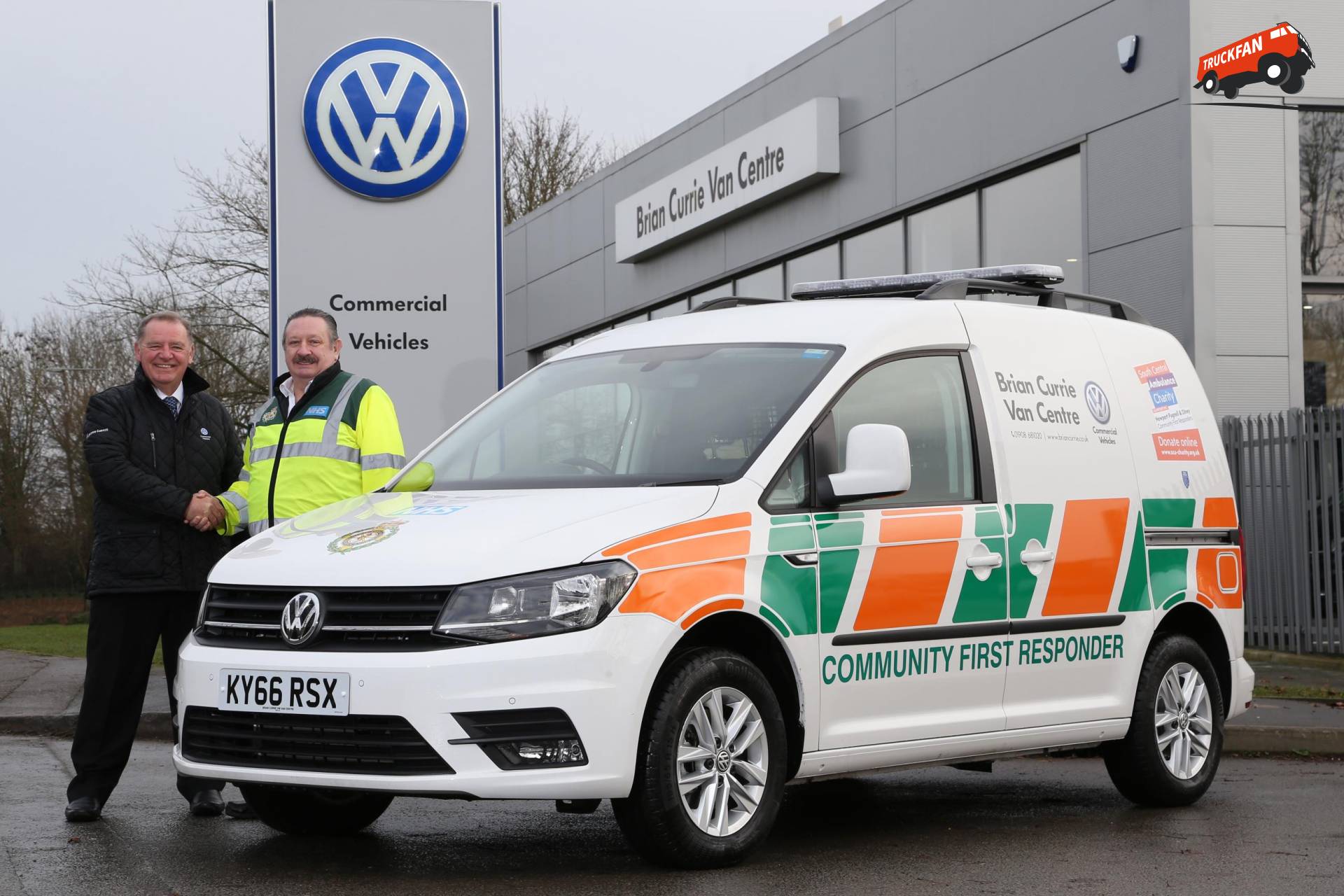 The donated Caddy has been specially equipped with everything needed to deliver the very best care in case of emergency, including oxygen, defibrillator and general medical supplies. Before it was handed over, it was fully racked out to help safely carry the specialist medical equipment, fitted with a light beacon and sign written with graphics.
The Caddy is the ideal vehicle for the charity, being spacious enough to carry all the required equipment yet compact enough to easily drive around and park in town. The vehicle's class-leading reliability also offers the charity peace-of-mind.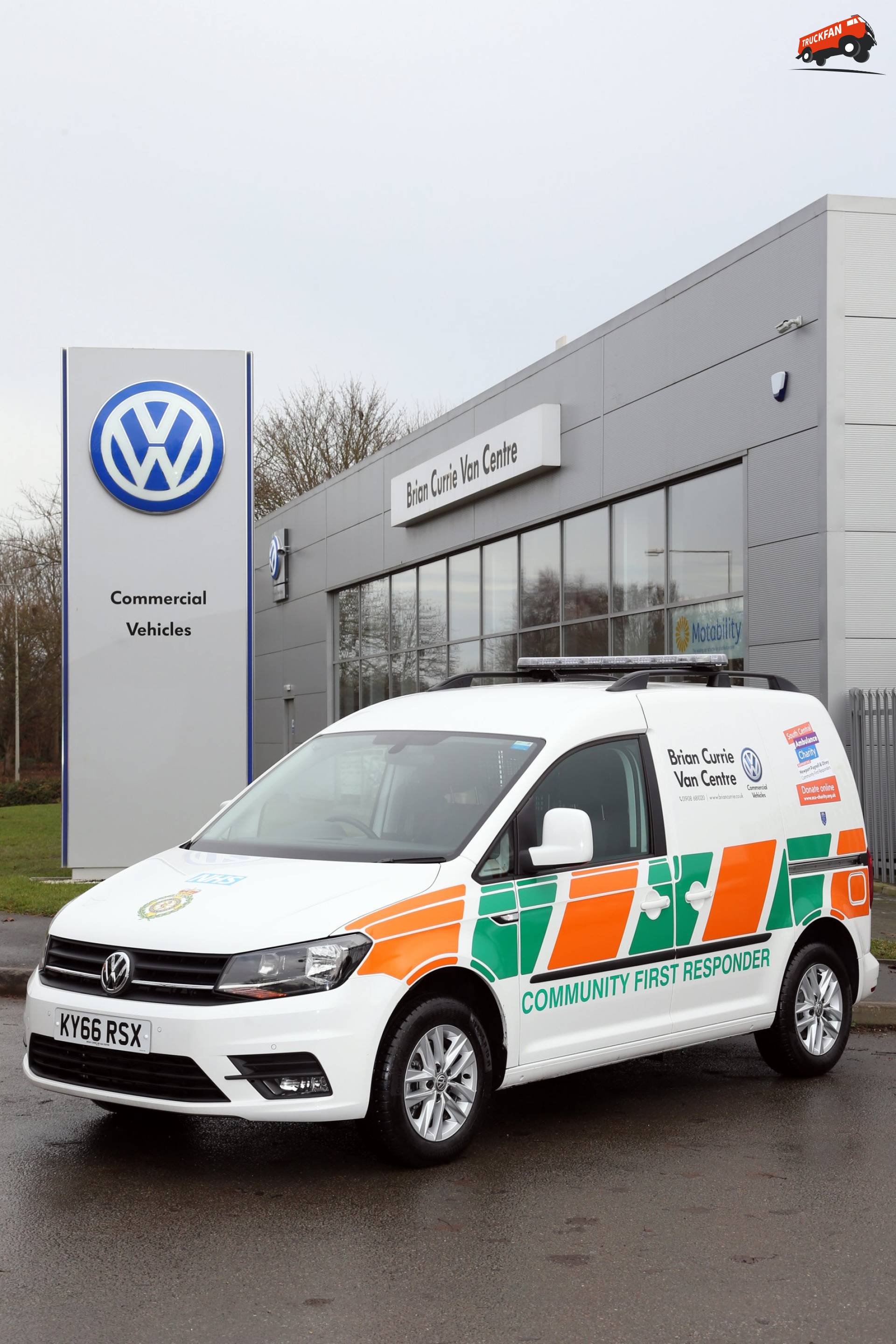 Brian Currie, Company Chairman of Brian Currie Van Centre, said: 'The Community First Response team in Newport Pagnell plays a significant role within the town and is responsible for saving the life of numerous local residents. As a local business, we are very grateful for the work that the volunteers do and very happy that we can help keep this charity going through the donation of one of our vans.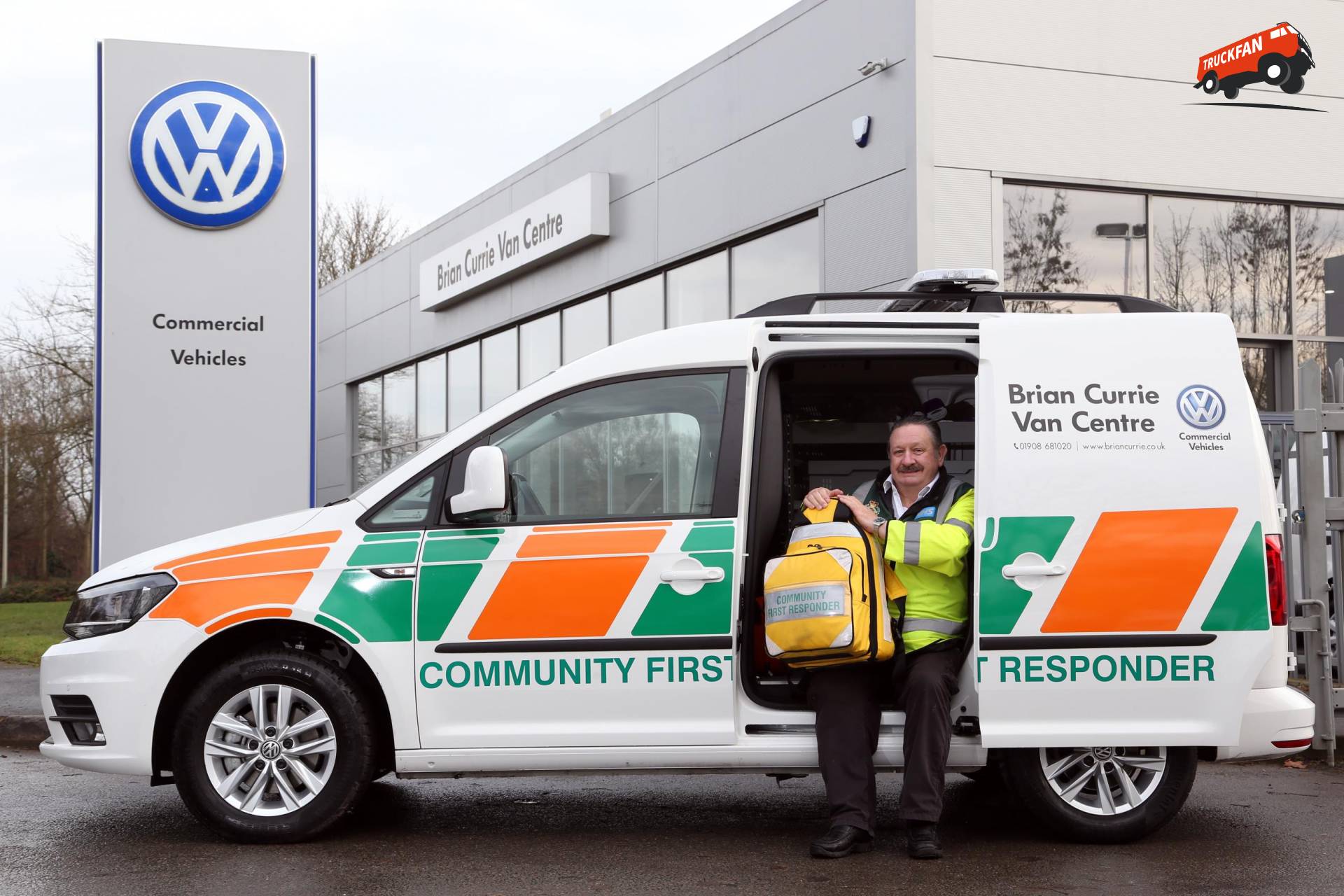 "The Volkswagen Caddy gives the charity the ideal vehicle, offering a car like driving experience and the ability to carry all its specialist equipment. We look forward to continuing to work with the charity and supporting the excellent work they do."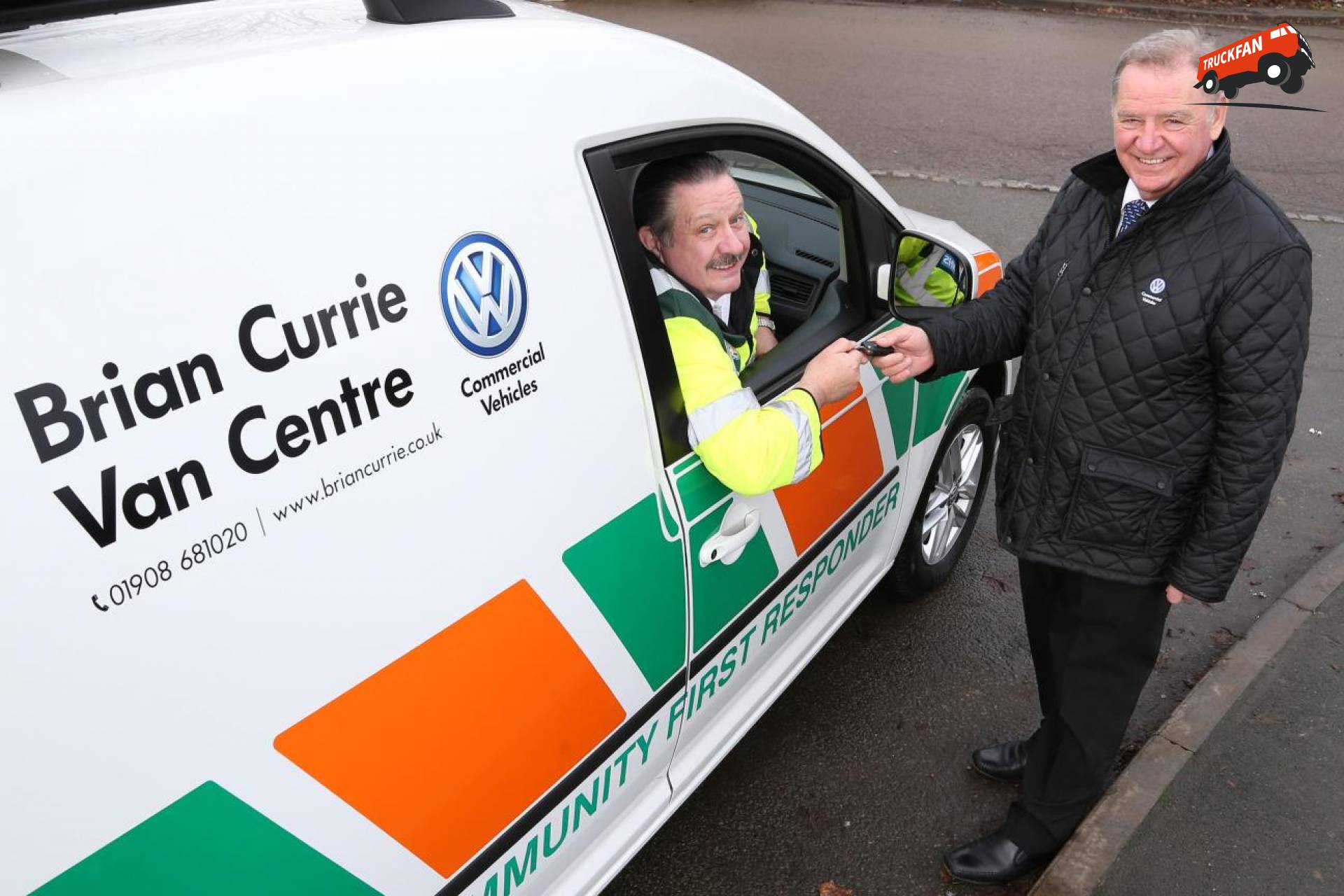 The Brian Currie Van Centre will support the charity over the next two years providing ongoing maintenance and servicing on the Caddy as well as paying for the vehicle's road tax.