In the year of its 60th anniversary, Daimler subsidiary Mercedes-Benz do Brasil looks back on a number of successes in Brazil. Despite facing a very difficult economic environment and declining commercial vehicle markets over the last three years, Mercedes-Benz do Brasil has increased its market position in the truck, bus, and van business.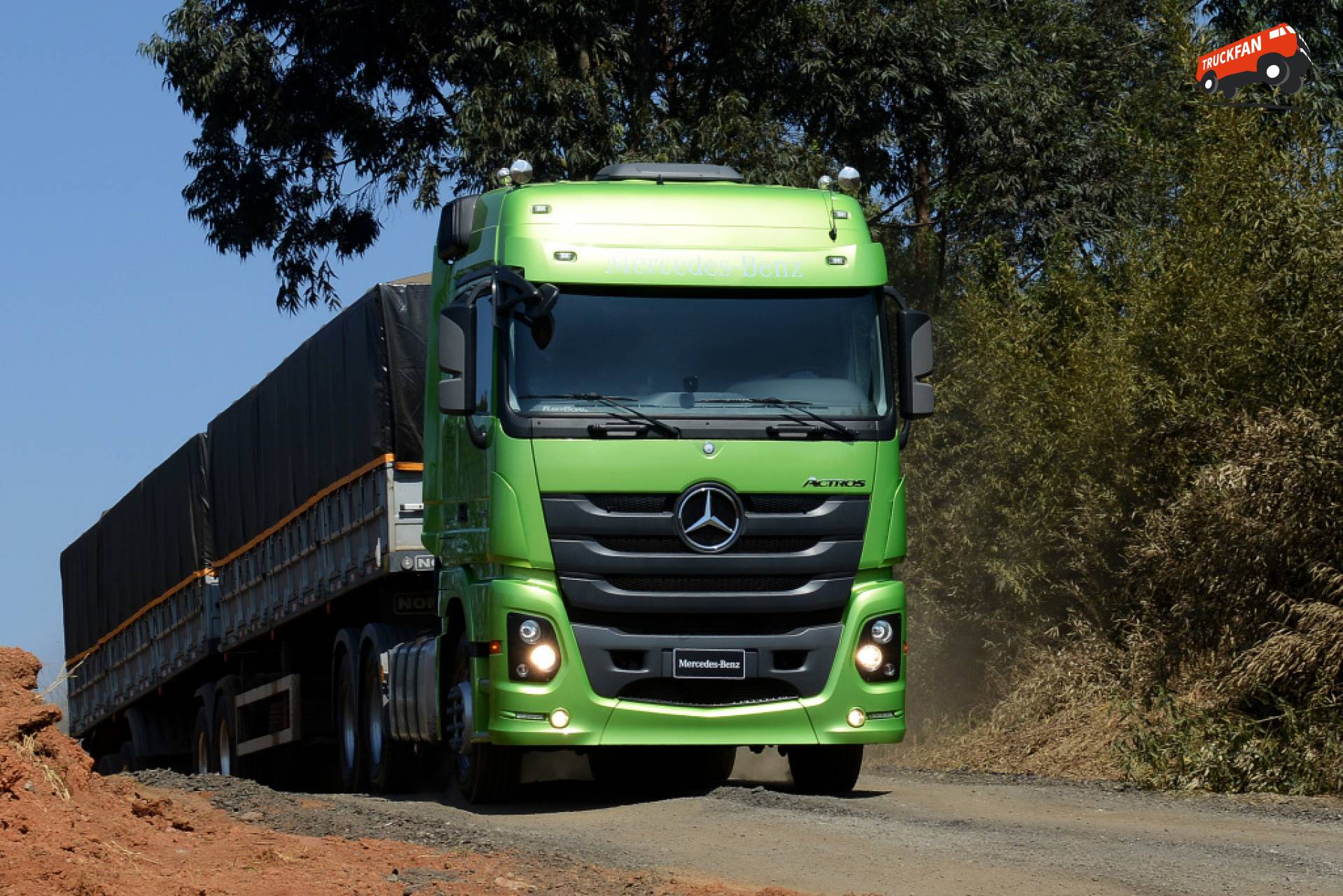 In its most important market in Latin America, Mercedes-Benz Trucks is number one with an interim market share of 29.3 percent based on the latest available data, an increase of 2.7 percentage points in comparison to the same period in the previous year. Similarly, Daimler Buses was able to further expand on its undisputed market leadership in Brazil, reaching a total market share of 59.3 percent (+5.6 % pts). Mercedes-Benz Vans also increased its share of the market to 26.1 percent (+1.4 % pts). With regard to sales, Daimler sold around 11,200 trucks, 4,800 buses, and 4,700 large and mid-size vans in Brazil between January and November 2016.
"2016 was a challenging year in Brazil. We are proud we regained the number one position in this market. This shows: We know what our customers in Brazil want and offer them the right products. Meeting the demands of our customers is more important than ever before," said Stefan Buchner, Head of Mercedes-Benz Trucks, and added: "Our commitment to Brazil remains strong and we continue to invest in our market presence. We are ready for when the market recovers."
Continuous investments: Daimler believes in Brazilian market
As the largest manufacturer of commercial vehicles in Latin America, Daimler remains strong in its commitment to the Brazilian market. From 2015 until 2018, Daimler is investing about € 400 million in Brazil in a new product lineup, the highest product quality standards, and efficient production processes. The investments also include the construction of a state-of-the-art test track site for commercial vehicles in Iracemápolis near São Paulo. Simulating real-life traffic and safety situations on 18 separate tracks will be possible there starting next year. Between 2010 and 2015, Daimler already invested around € 700 million in products and local production sites in Brazil.
New truck launches and intelligent platforms strengthen Mercedes-Benz lineup in Brazil
Local market share gains in Brazil are the result of a strong product offering. In 2016, Mercedes-Benz do Brasil continued to launch new trucks, buses and light commercial vehicles. Since sales launch in the beginning of this year, the new Mercedes-Benz Actros is being received very well by customers. Its robust chassis and comfortable driver's cab are tailored specifically to the different road conditions in Latin America. The Actros boasts up to five percent less fuel consumption and up to ten percent higher torque, lowering the operational cost considerably compared to the previous model. Sales until November increased by over 90 percent to 838 units (2015: 436 units) compared to the previous year. With the Accelo 1316 and the new Atego line, Mercedes-Benz do Brasil has also started sales of new medium-sized and semi-heavy trucks that cater specifically to market requirements.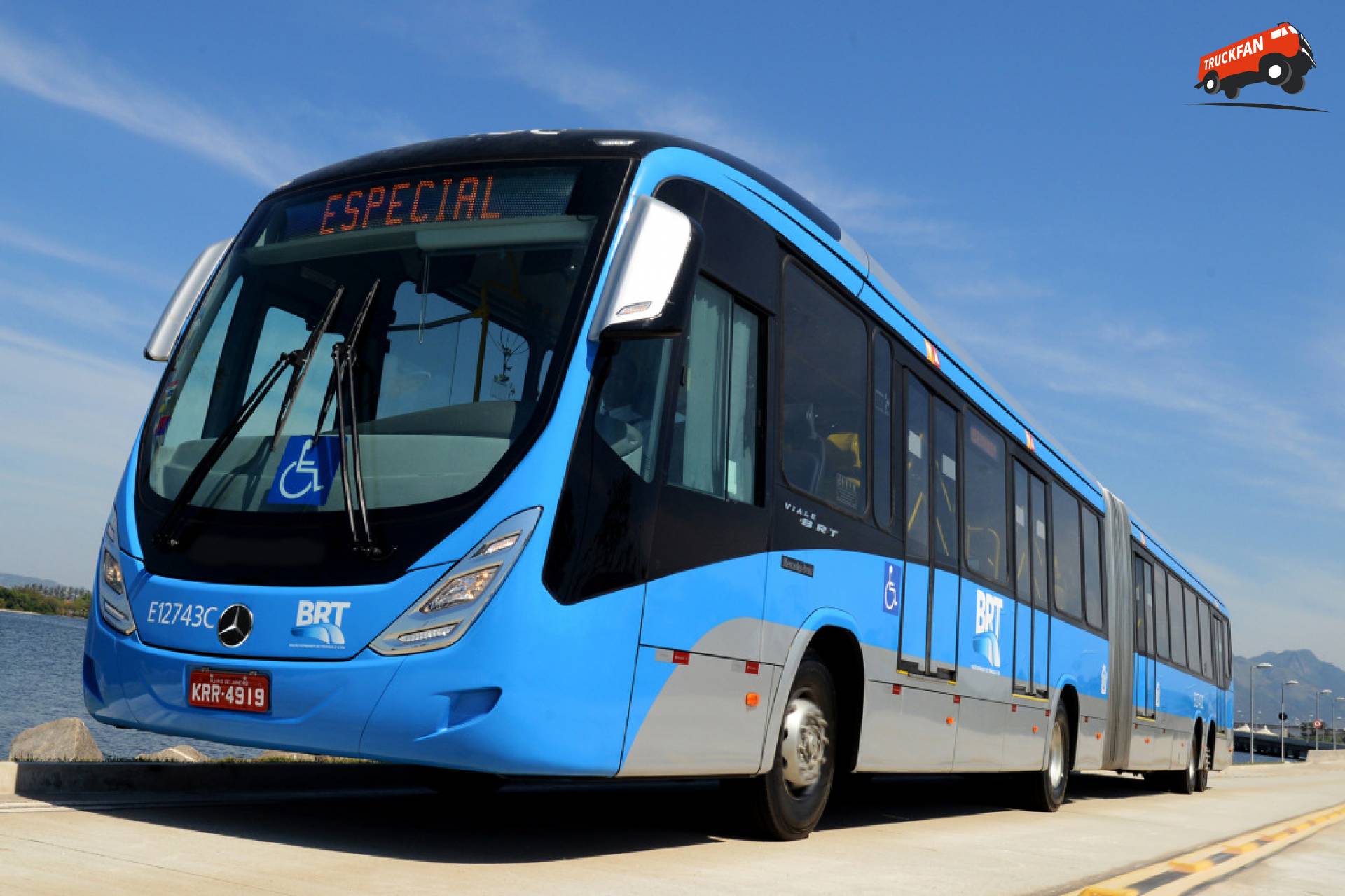 Daimler Buses meets increasing demand for modern public transit in Brazil
In 2016, Daimler also launched the Mercedes-Benz O 500 MDA super articulated bus – the world's largest articulated bus capable of transporting up to 220 passengers. It was fully developed by Mercedes-Benz do Brasil aimed at local demand for Bus Rapid Transit (BRT) systems and similar modes of urban bus transportation. Having been tested in operation during Brazil's Olympic Games in summer of 2016, the bus has already become a fixture in the urban landscape of its largest metropolitan centers. Right after launch, the city of Rio de Janeiro ordered an additional 50 units of the bus made in Brazil, for Brazil.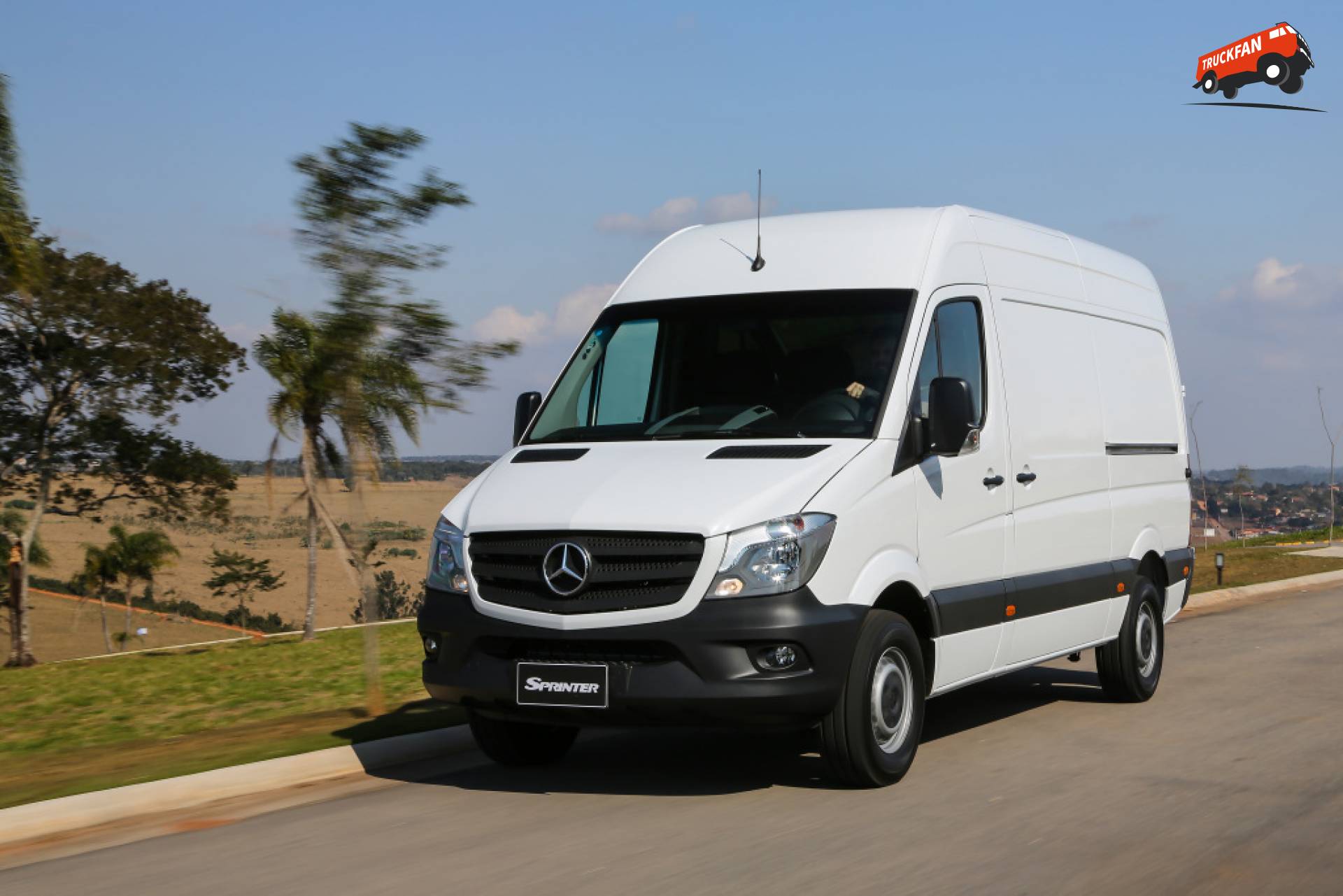 Mercedes-Benz Vito and new Mercedes-Benz Sprinter launched in Brazil
Daimler's light commercial vehicles are market benchmarks with regard to safety, comfort, performance, and operational cost – as shown by the successful new Mercedes-Benz Vito in the medium-size van segment in Brazil. Vito brings an unprecedented array of assistance systems to the segment, including Attention Assist and Hill Start Assist, while offering high load capacity in a compact form factor. Moreover, Mercedes-Benz Vans introduced the new Mercedes-Benz Sprinter for the large van segment in Brazil. The new Sprinter includes technological innovations, such as fog lights with integrated direction assistance and the exclusive Crosswind Assist system.
Mercedes-Benz do Brasil wins 21 awards in 2016
A total of 21 trade awards won in 2016 honor Daimler's commitment and underscore the strength of the Mercedes-Benz product lineup in Brazil. For example, the new Actros was chosen as Best Extra-Heavy Truck 2016 by Top Truck TV. Together with the Actros, Mercedes-Benz Accelo, Atego and Sprinter were elected Best Trucks of 2016 by Motorpress Brasil, who also named Mercedes-Benz do Brasil "Best Engine Manufacturer". Moreover, the company was awarded the prestigious title of "Best Manufacturer of Commercial Vehicles" in Brazil by the publishers of Autodata.