Vauxhall Commercial Vehicles will be the official commercial vehicle partner for the 2017 MCE British Superbike Championship (BSB).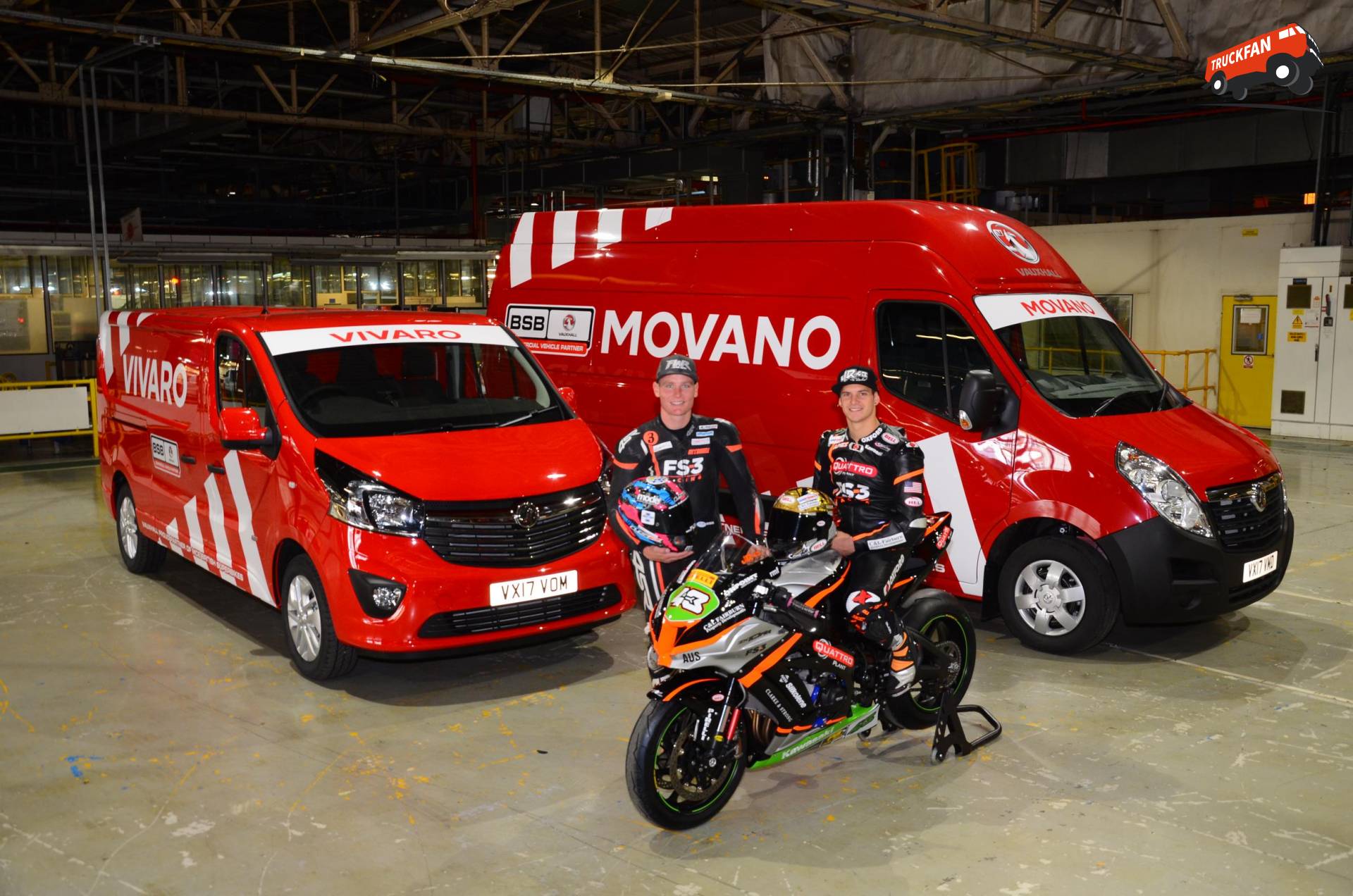 A total of six vans will be utilised by MCE BSB to provide both track and offsite support during the season and the fleet will include four Movano and two Brit-built Vivaro panel vans.
To celebrate, Vauxhall invited riders Billy McConnell and James Rispoli, from Team Quattro Plant FS-3 Kawasaki, to its Luton van plant to handover the vans.
"We are delighted to announce this partnership with BSB and are looking forward to providing them with vans for the forthcoming season," said Steve Bryant, Vauxhall's Head of Commercial Vehicle Brand.
"The Movano and Brit-built Vivaro vans not only look great but will provide fantastic load-lugging capability both on and off the track."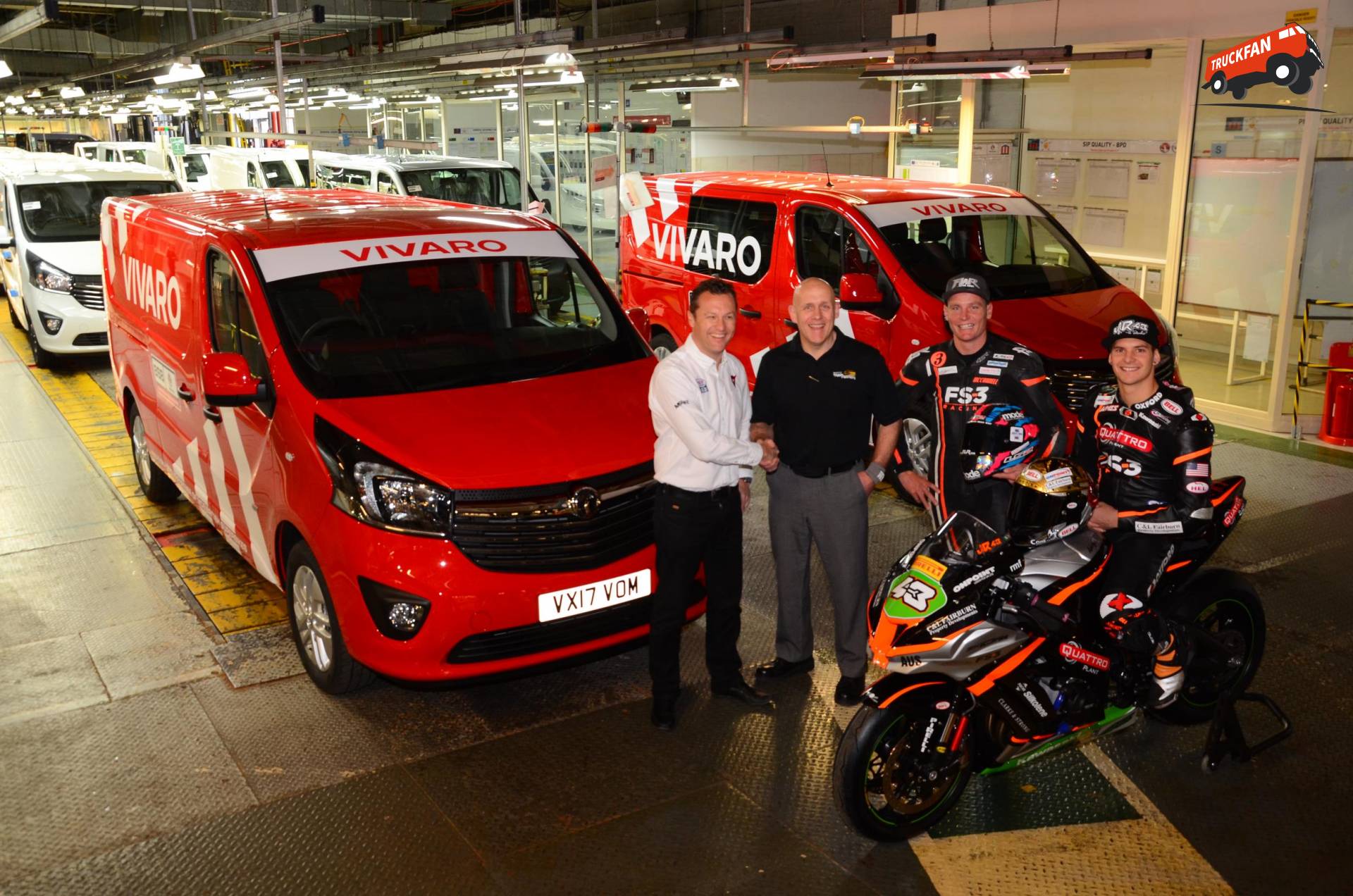 MCE British Superbike Championship Series Director Stuart Higgs commented: "We are delighted to welcome the Vauxhall brand to the series. The fleet will help with on track logistics and we can't wait to get the season underway in just over a week at Donington Park."
The vans will debut at the first race of the season at Donington Park on March 31 – April 2