The SsangYong Musso Pick-up Racing Challenge – UK Motorsports' newest race series, will line-up for three races plus qualifying at the second of six meetings this year at Silverstone on Saturday 3 & Sunday 4 June.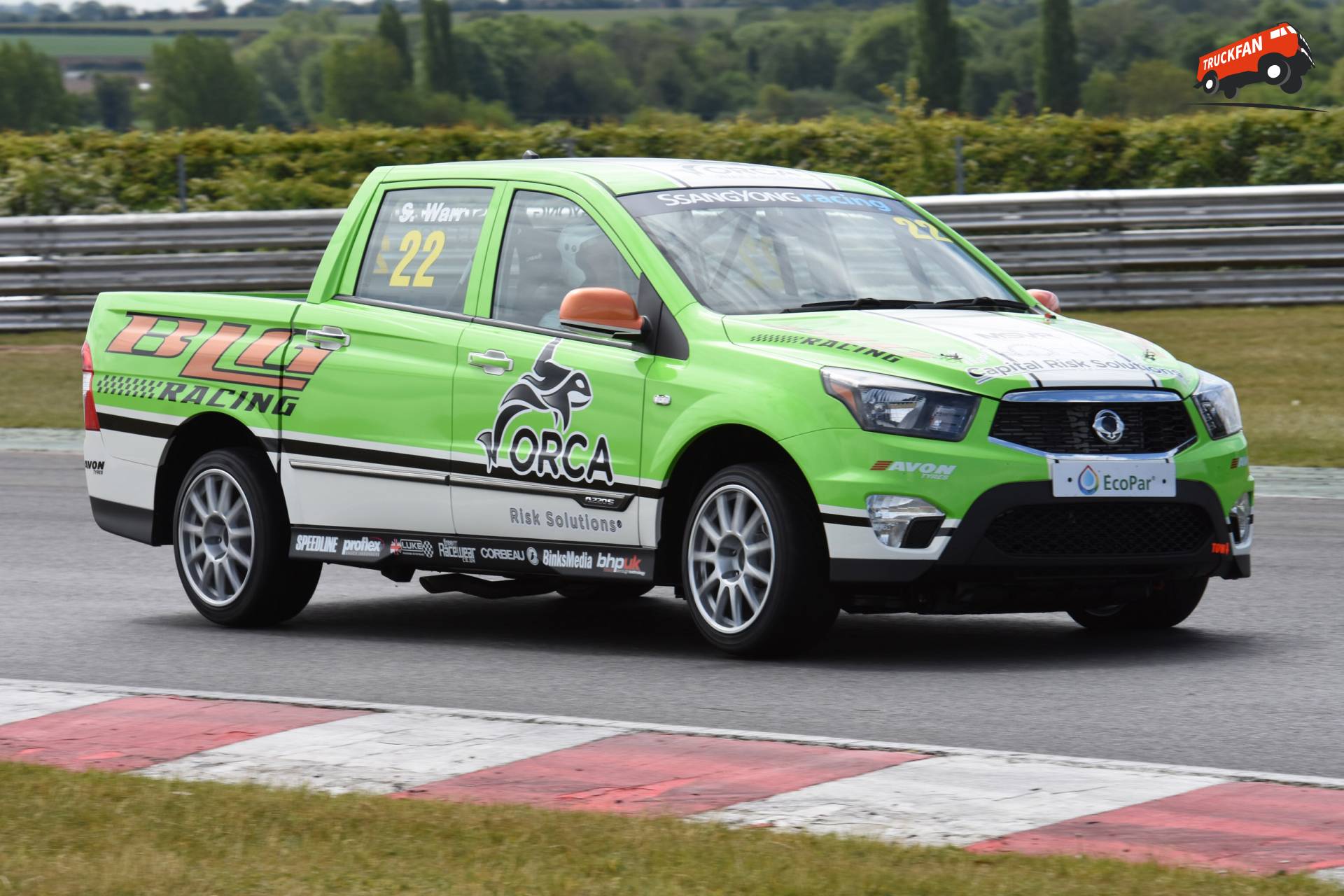 The series launched at Snetterton over the weekend of 13/14 May, when 12 SsangYong Musso Pick-ups took to the field, and follows the highly successful format running in New Zealand.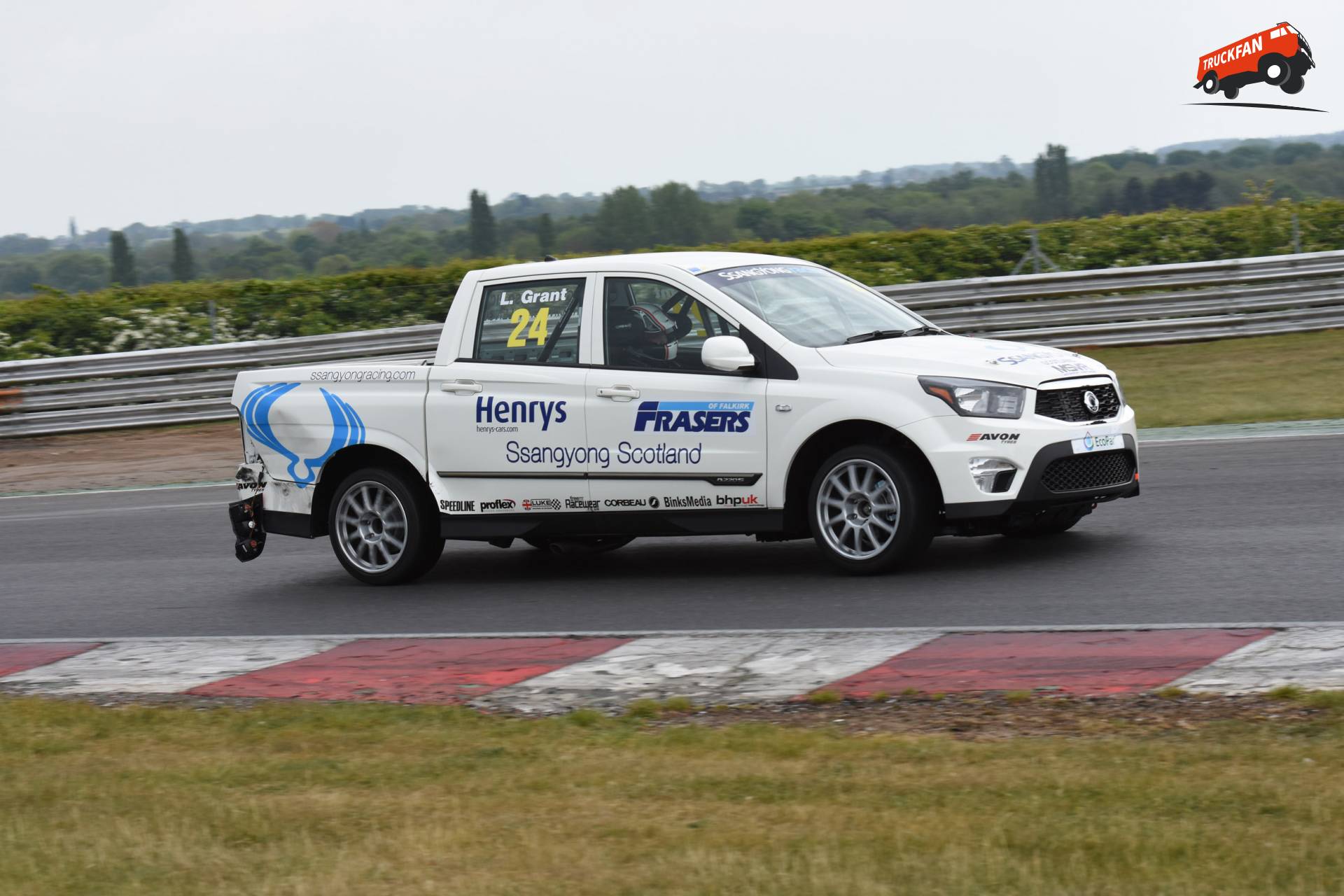 The single make series is based on the production SsangYong Musso 1-tonne Pick-up sold in the UK, sporting a sealed 2.2 litre turbo diesel engine and running gear. Changes to the vehicle are limited to full safety equipment in compliance with RACMSA regulations, specially developed suspension dampers by Proflex and wheels from Speedline Corse with AVON control tyres.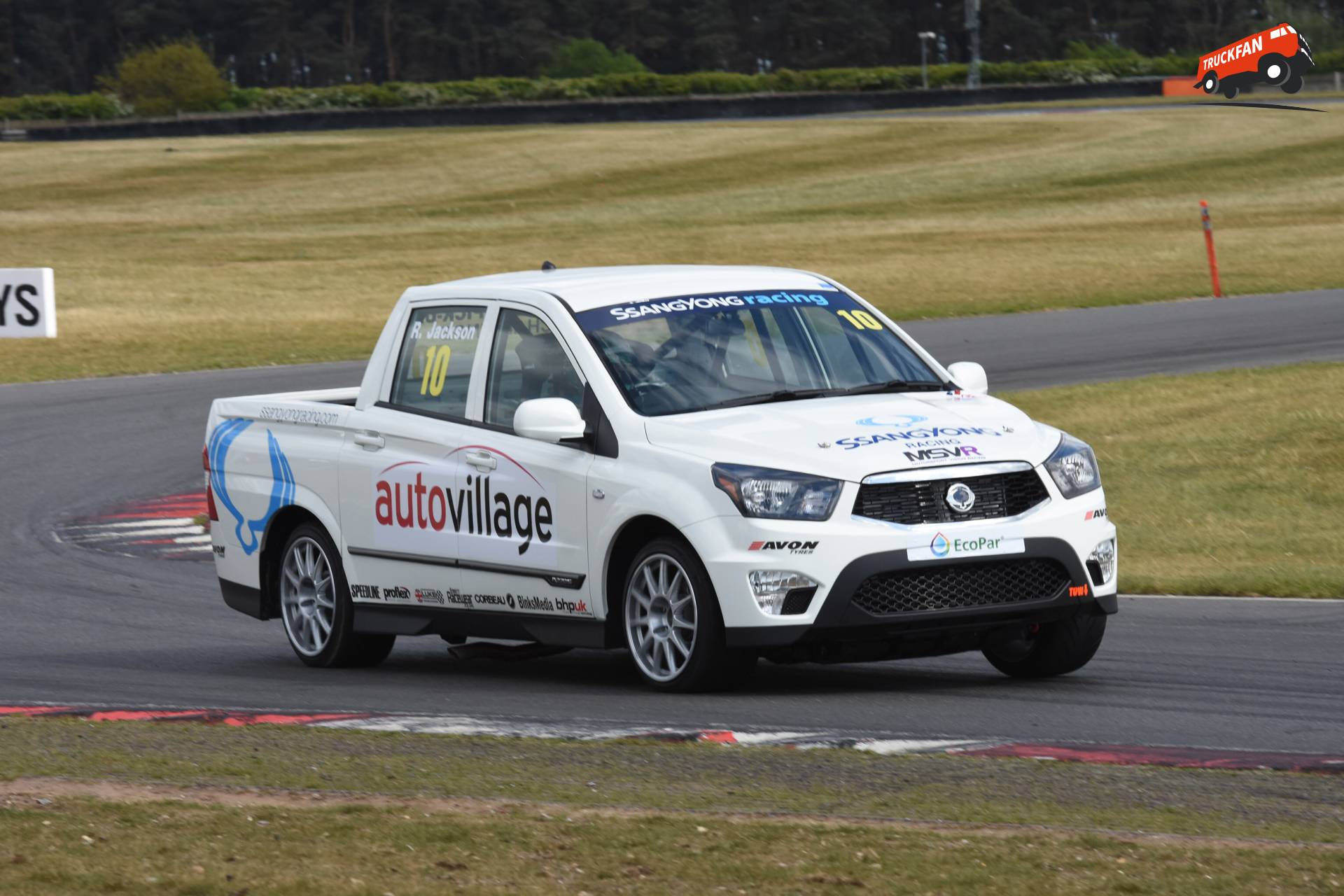 The first weekend of three 15-minute races was held in mixed weather conditions, and led to some exciting close-quarter racing for competitors in this brand-new manufacturer supported series.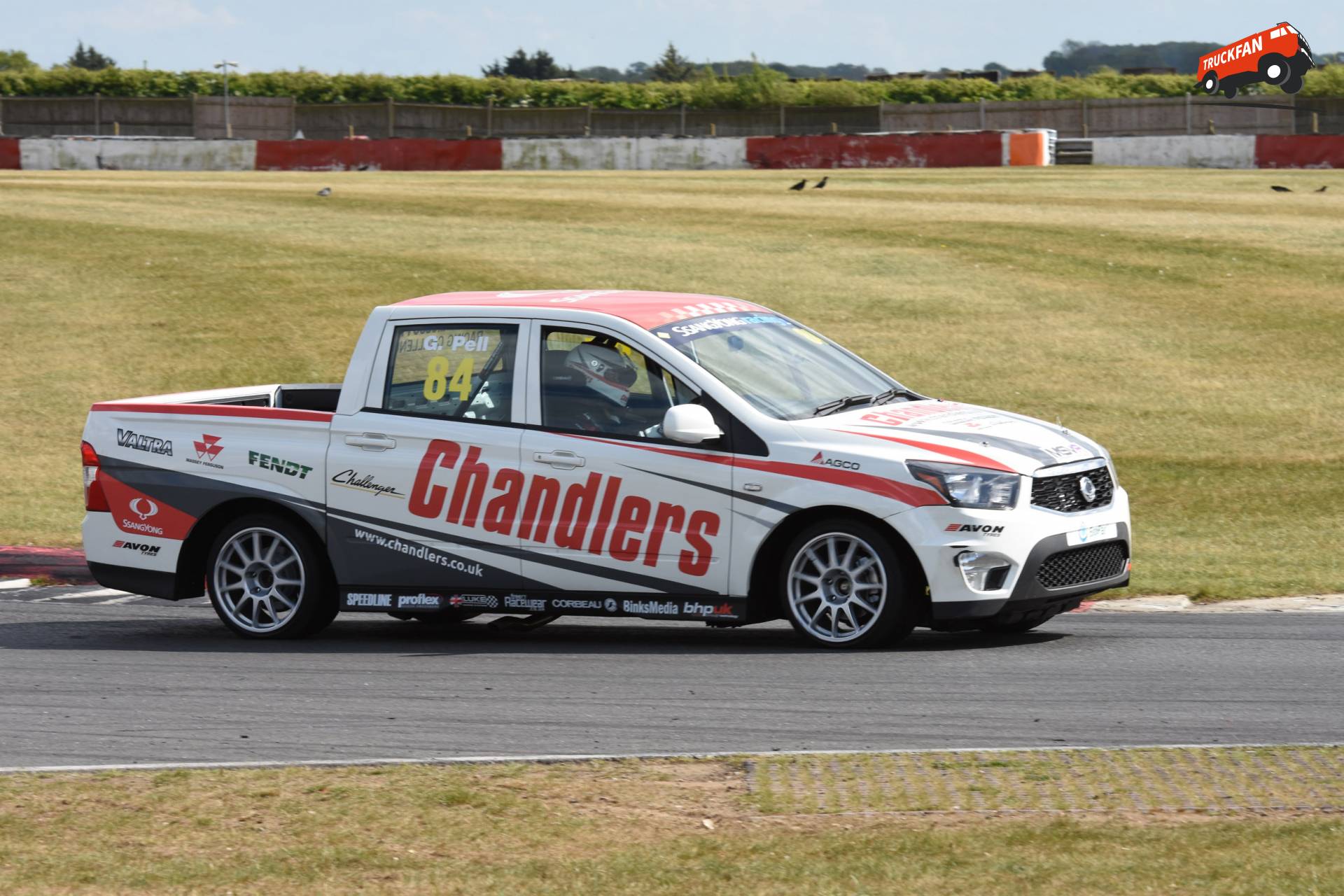 After qualifying, racing got underway on a rolling start, and after three races of thrills and spills – and a long night for the mechanics to have the grid ready for day two, Lewis Grant left Snetterton leading the standings.
Commenting on his success, Lewis Grant said: "The weekend went really well. I only sat in the car for the first time on Friday so to come away with two wins and a second place is brilliant. To drive a rear wheel drive car is a big change for me, so it took a little bit of getting used to. I am really impressed with the Musso and was surprised how well it handles, leading to some really close and competitive racing."
Runner-up, Harry Webb said: "I am really pleased to have won the final race of the weekend. The cars are pretty equal and produce some very close racing, so it was challenging, and very difficult to get past anyone. The SsangYong Musso is very different to anything I have driven before – it was fun."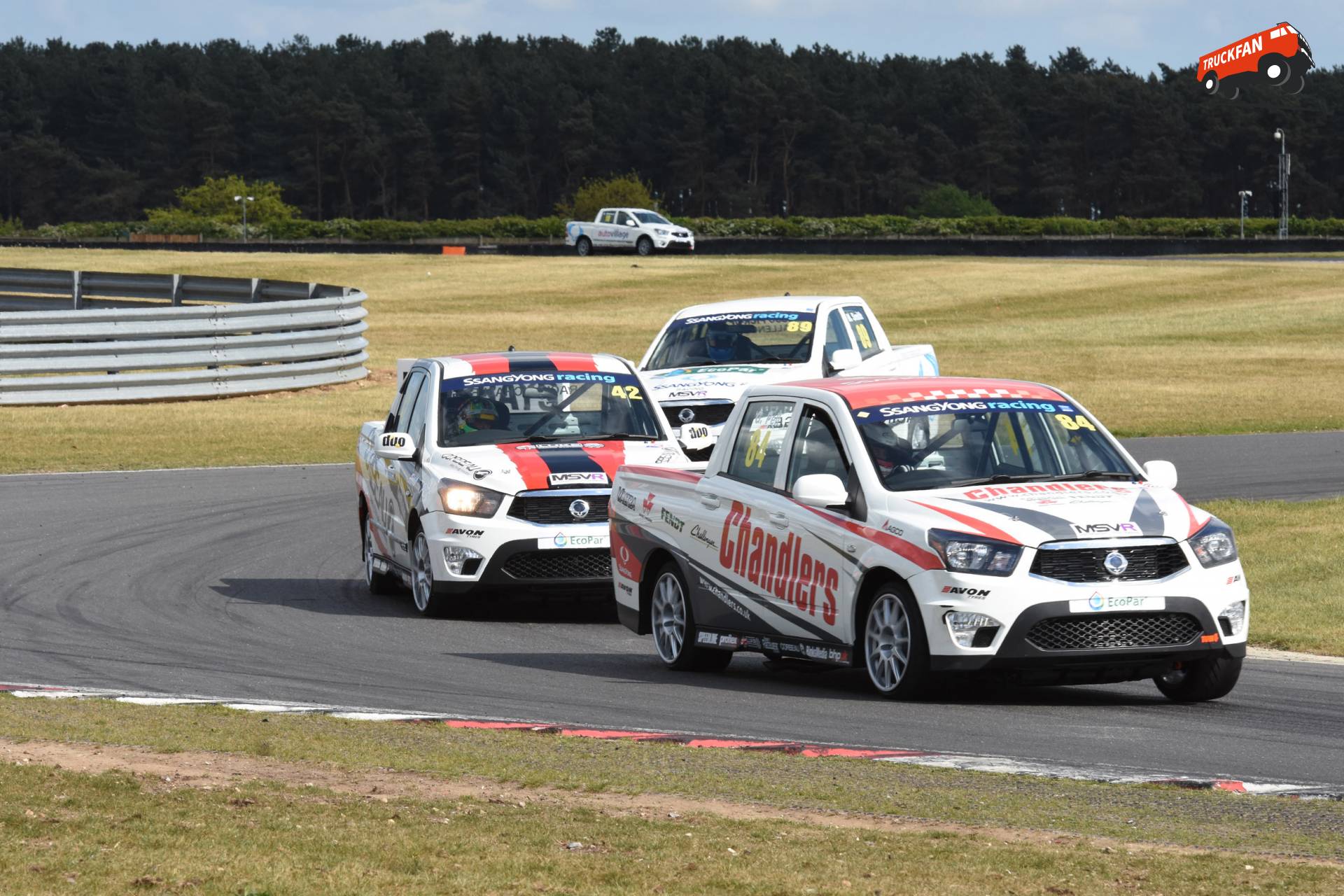 Paul Williams, CEO of SsangYong Motor UK commenting on the first event said: "As a relatively new brand in the UK, we like to be different and try new initiatives. Pick-ups aren't noted for their ability on a race track, but we had seen the success enjoyed in New Zealand, so thought we'd give it a go.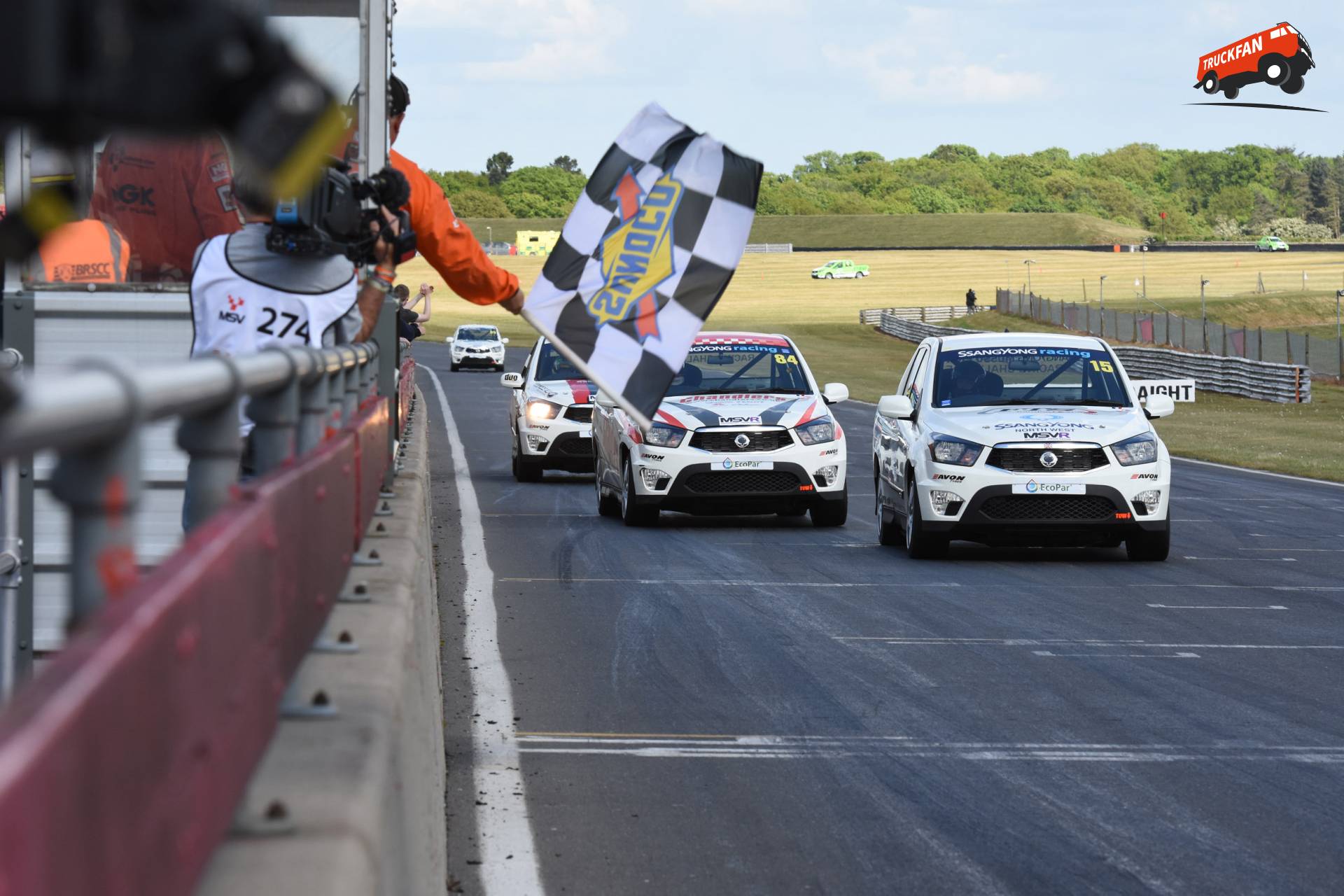 "Despite a few inevitable teething issues from turning pick-ups into racing cars, the cars ran remarkably smoothly on their first outing at Snetterton, and with what we have learnt, bodes well for a great season. It's a highly competitive format, and clear that drivers and supporters are already extremely enthusiastic."