When others were using their savings to buy a moped, Sascha Voß wanted only one thing: It had to be a Unimog, not a model car, but a real one. And he found one. He bought a 1958 model of the 411 series – he was just 16 at the time.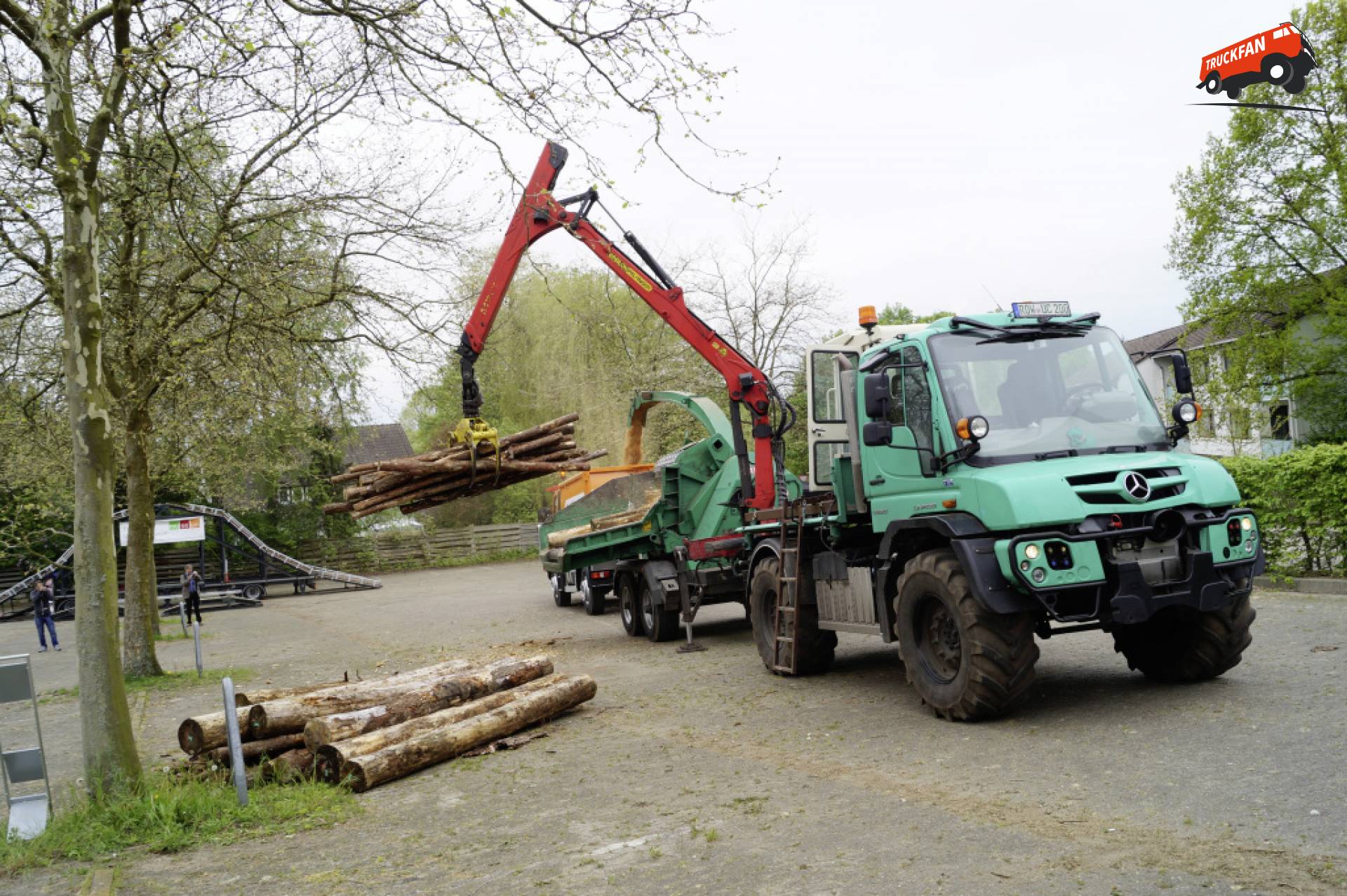 Since then, Voß (47) has grown in size and so has his Unimog. His latest acquisition: a fully grown Unimog U530 in "sap green", as he notes with a grin. His area of work is green as well: forestry work and earthwork. This requires proper power. That is why he bought the top-of-the-range model with the most powerful engine – he is pulling an enormous chipper, after all: an HEM 581 produced by Jenz that turns tree trunks up to 65 centimetres in diameter into kindling as if they were chopsticks. Sascha Voß sits in the cab of his crane mounted on the Unimog and uses the gripper to manoeuvre several tree trunks into the jaws of the chipper at the same time.
It is powered by the Unimog's rear PTO, and it needs all of the 300 hp to do its job. Because "more is always better", as the entrepreneur's experience tells him. He became self-employed 20 years ago.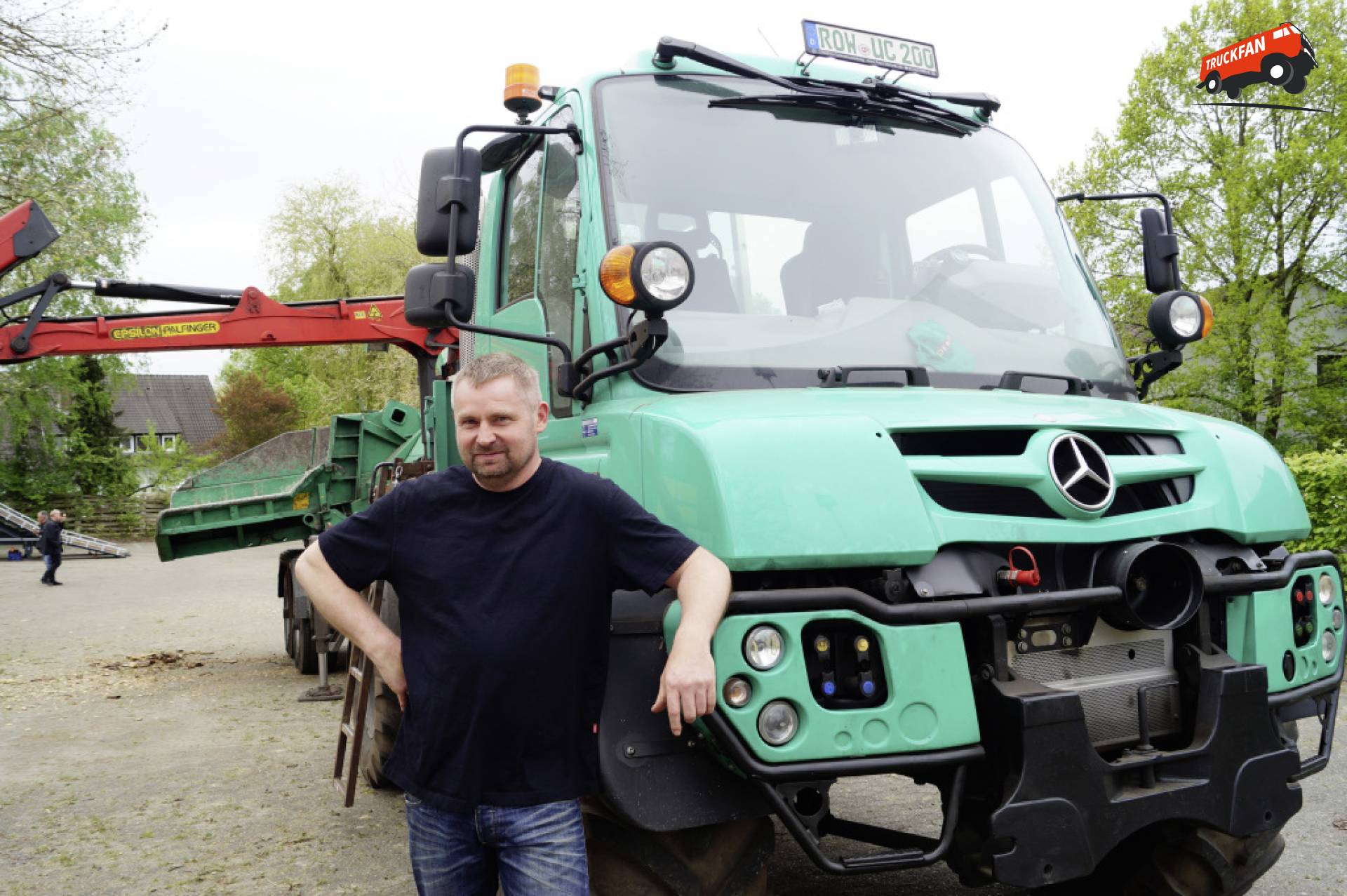 Voß is always busy – working primarily under contract from municipalities and forest owners. What does he like about the Unimog? The versatility and reliability, and the many implement options.
If there happen to be no trees that need turning into kindling, then he bolts the "asphalt milling machine" from HEN to the rear of his Unimog and builds forestry and agricultural roads – "Green Plan Roads", as they are called in the technical jargon.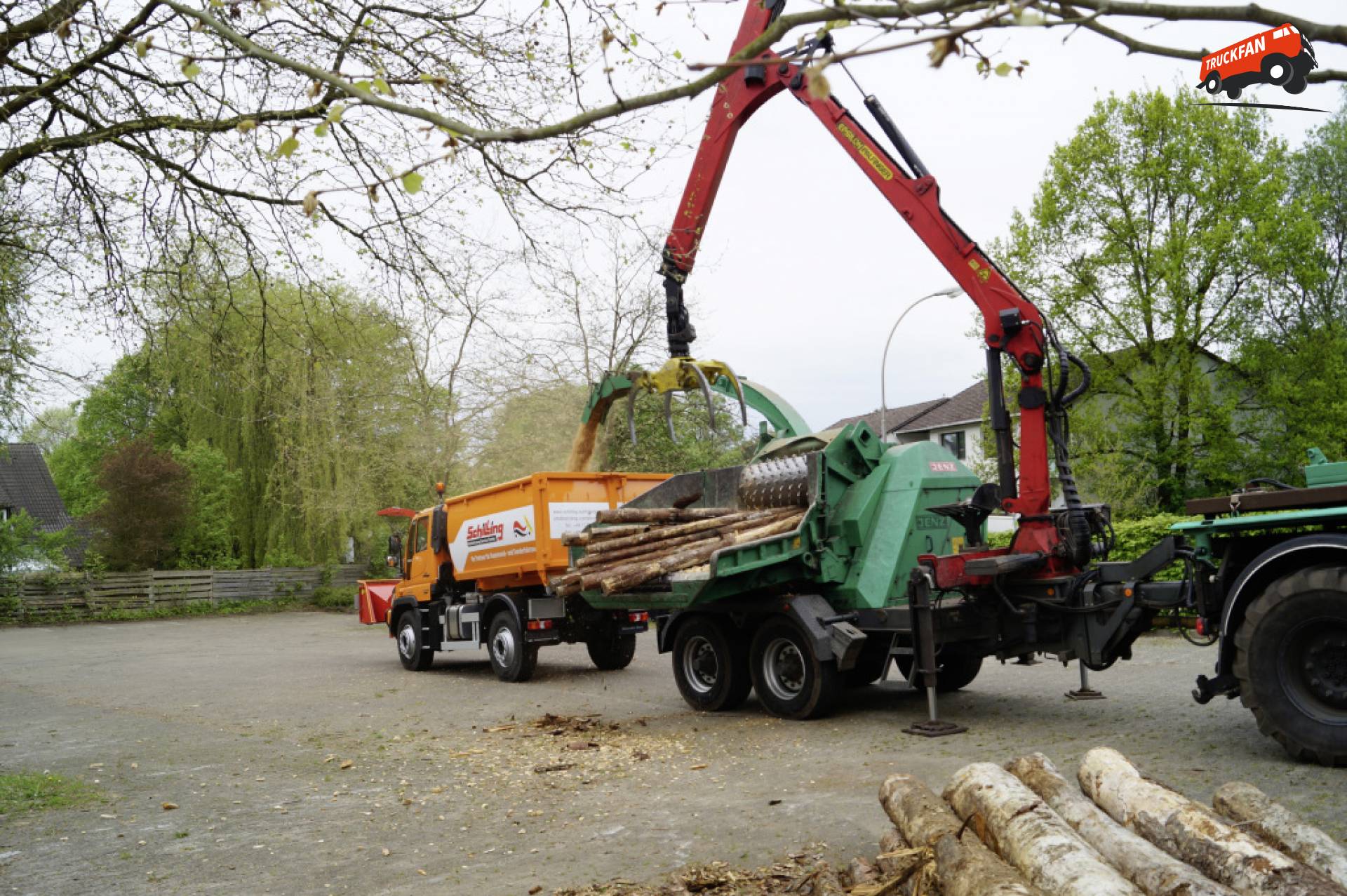 But preferably he chips wood – and the next job is waiting: the wood is already lying along the train tracks of the Deutsche Bahn railway company.