The order includes 24 Olympus wide-bodied vehicles for domestic rounds fitted with Terberg OmniDEKA bin lifts and six further narrow RCVs on Elite 6×2 rear-steer chassis. All six have Terberg lifts – three OmniTRADE for commercial collections and three with OmniDEKA lifts.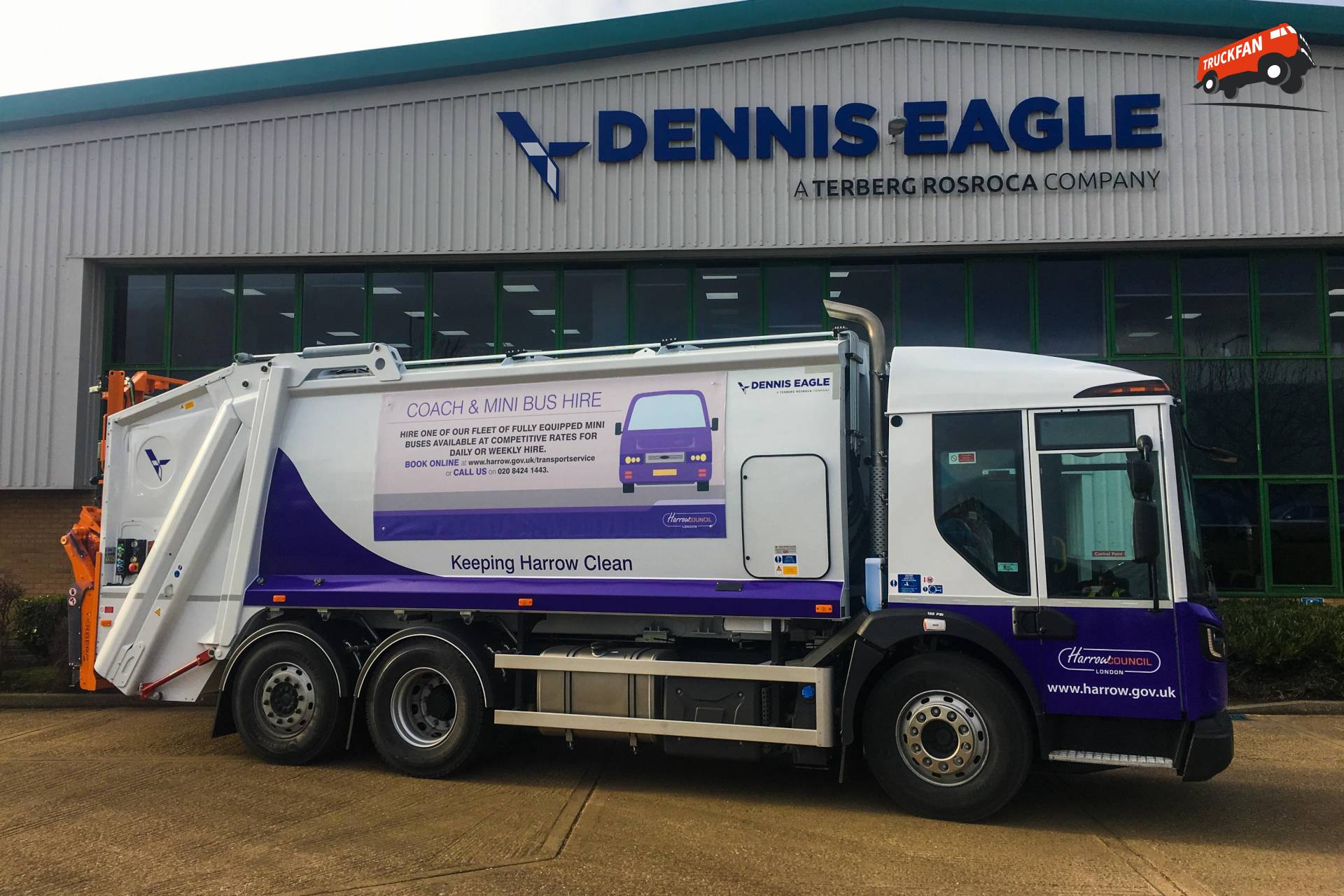 Venetia Reid-Baptiste, Divisional Director of Commissioning and Commercial Services at Harrow Council, said: "The narrow vehicles with rear-steer chassis are particularly useful for trade collections where access is often tight and they provide the maneuverability needed to reach bins. And the three narrow vehicles with OmniDEKA lifts not only provide excellent access but can also be used for both commercial and domestic collections."
Harrow Council Leader Graham Henson said: "This represents a whole new fleet of front-line vehicles for our waste and recycling operations and they will make our operations even more efficient.
"The key to the contract was reliability and by investing in new vehicles now we're actually saving a large amount of money through efficiency. In the past year we've had to bring in spot-hire vehicles to cover us when our older vehicles were off the road requiring maintenance and repairs. But with our new fleet, that's money we won't be spending when the fleet is fully rolled out across the borough.
"Our procurement team had a look to see what we needed and these Dennis Eagle vehicles were clearly best for us.
"When it came to contract negotiations, what particularly impressed me was their understanding of our needs and their flexibility. We asked all the right questions at the right time and they came up with all the right answers then followed through so the vehicles were ready in time."
The council currently recycles plastics, paper, glass, food waste and garden waste. Domestic waste is collected fortnightly, alternating with recycling. Garden waste is a paid-for service but has around one-third of the borough – almost 30,000 households – signed up to it.
The new vehicles were unveiled to the public at a "show and tell" launch event organised by Harrow Council with senior operations staff and councillors present. Graham Henson said: "I was impressed by how much quieter the new vehicles are when you get up close to them. Their significantly lower emissions is also a key point for us and we're very keen to have a look at the Dennis Eagle all-electric vehicle when it is ready."