Less than five years after its market introduction, Daimler India Commercial Vehicles is passing a major milestone: 50,000 BharatBenz trucks are already on Indian roads. In addition, more than 10,000 trucks have been exported to more than 30 markets since. This kind of ramp-up has never been achieved by another market entrant in India before. BharatBenz was created specifically for the Indian market. The Indian Commercial Vehicles brand from Daimler also recently completed the full-range portfolio update with the launch of the all-new BharatBenz heavy-duty range. Furthermore, India has become an important export hub for Daimler Trucks since 2013. Export numbers have doubled for several years in a row and build the ground for the next big step: The start of a new sub-9-ton truck for markets in the Middle East in the third quarter this year.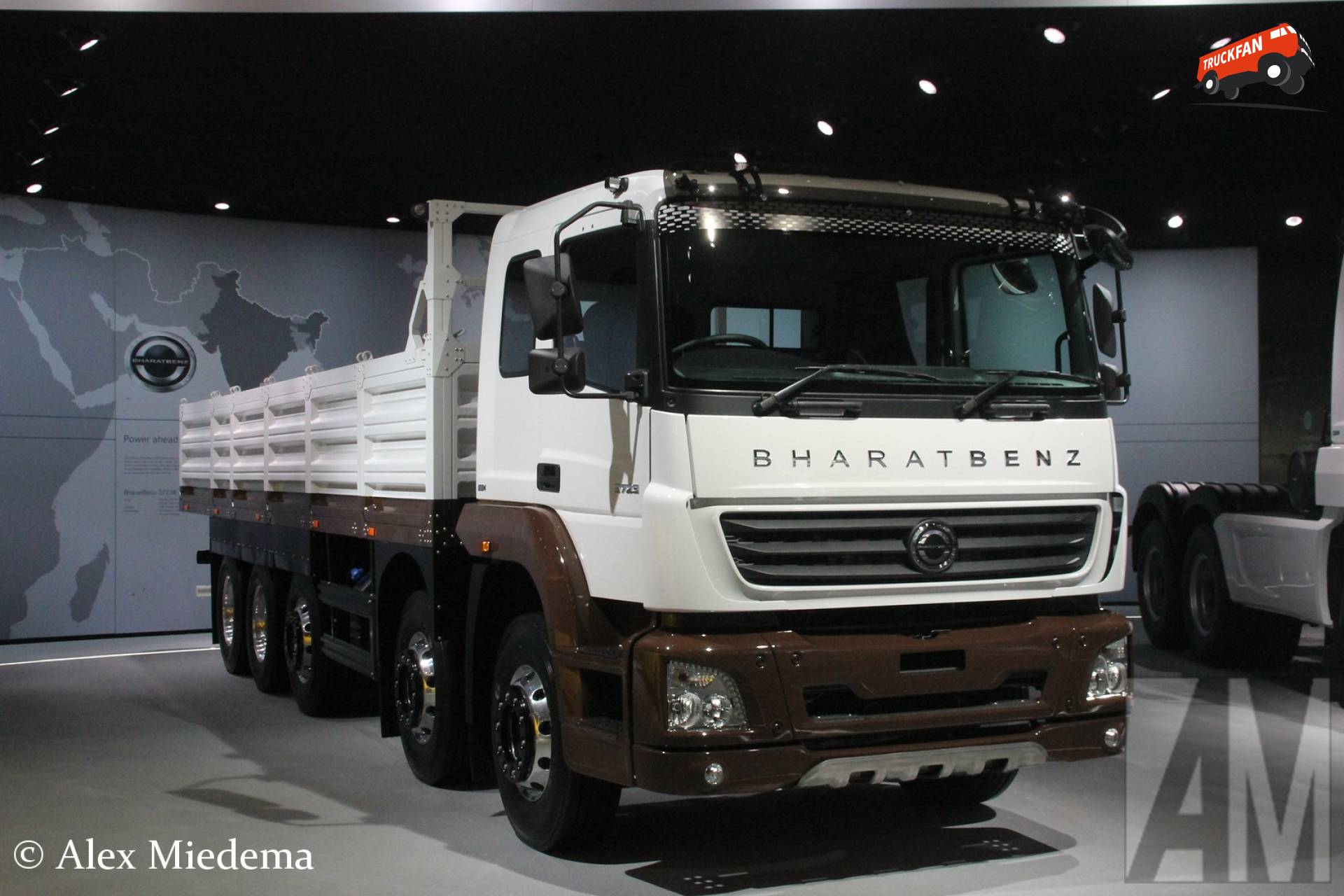 Strong standing in the world's toughest CV market
With the market launch of the BharatBenz brand, Daimler had dared a bold step into the world's toughest commercial vehicle market – dominated by long standing domestic brands. This courage pays off now: While India had not even been part of the Top Ten markets for Daimler Trucks until 2014, it now ranks as fifth important market for Daimler Trucks worldwide – with 13,100 units sold in 2016.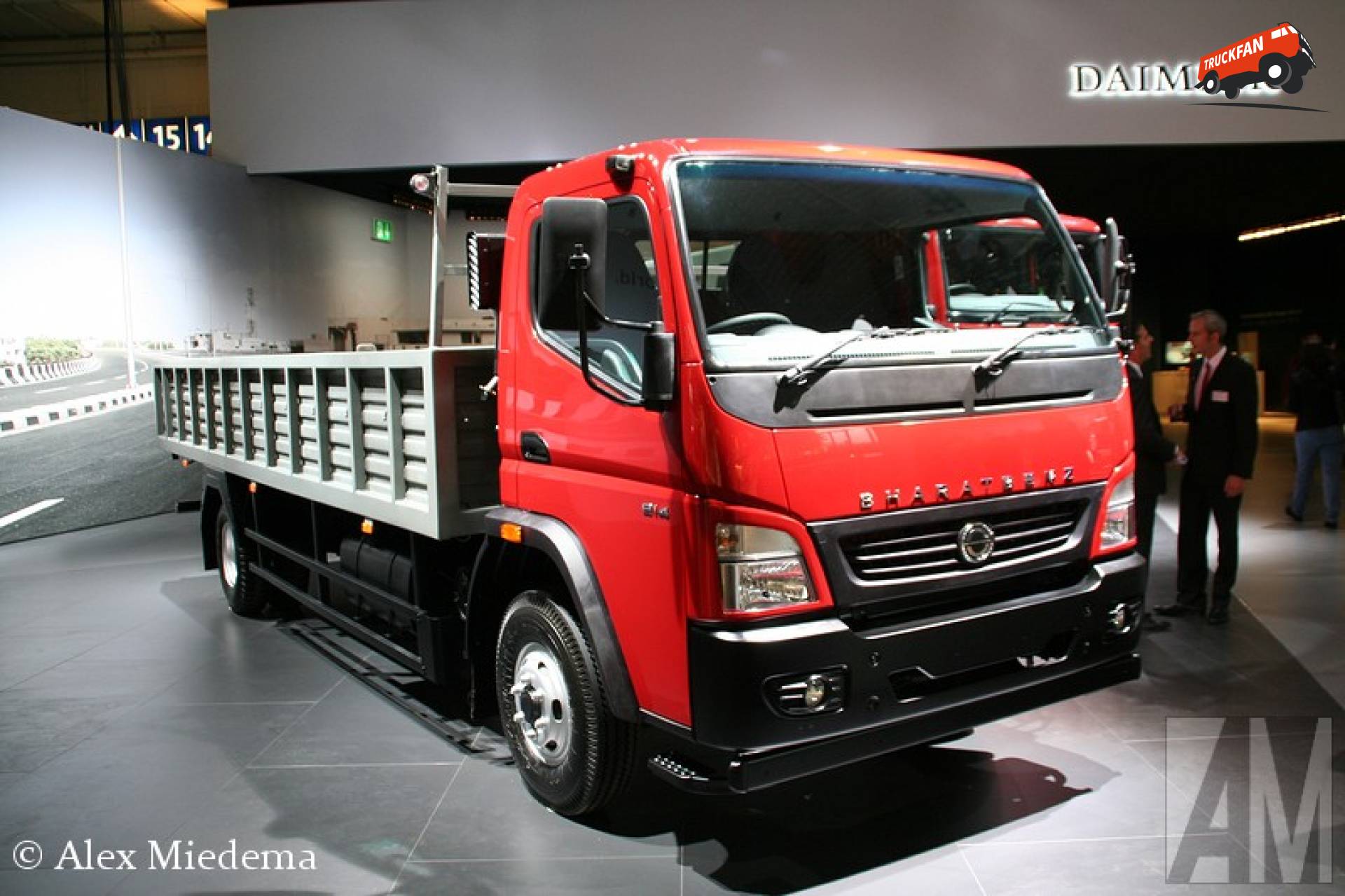 Global hub serving more than 30 markets with export vehicles
Besides the strong domestic standing, India serves as an important export hub: 10,000 trucks have been exported from DICV's state-of-the-art production plant at Oragadam near Chennai since the start of the vehicle exports in June 2013. In 2016, exports from India again doubled up to more than 4,000 units. The FUSO and Mercedes-Benz vehicles for export are manufactured on the same production lines as the domestic BharatBenz portfolio. The trucks already get exported to more than 30 markets in Asia, the Middle East, Africa and Latin America. Within this year, this number will grow up to 40 markets on three continents, including Bahrain and markets in Africa and Latin America. All exported trucks are leading in terms of safety, reliability and efficiency and fulfil the diverse requirements of customers in the different target markets.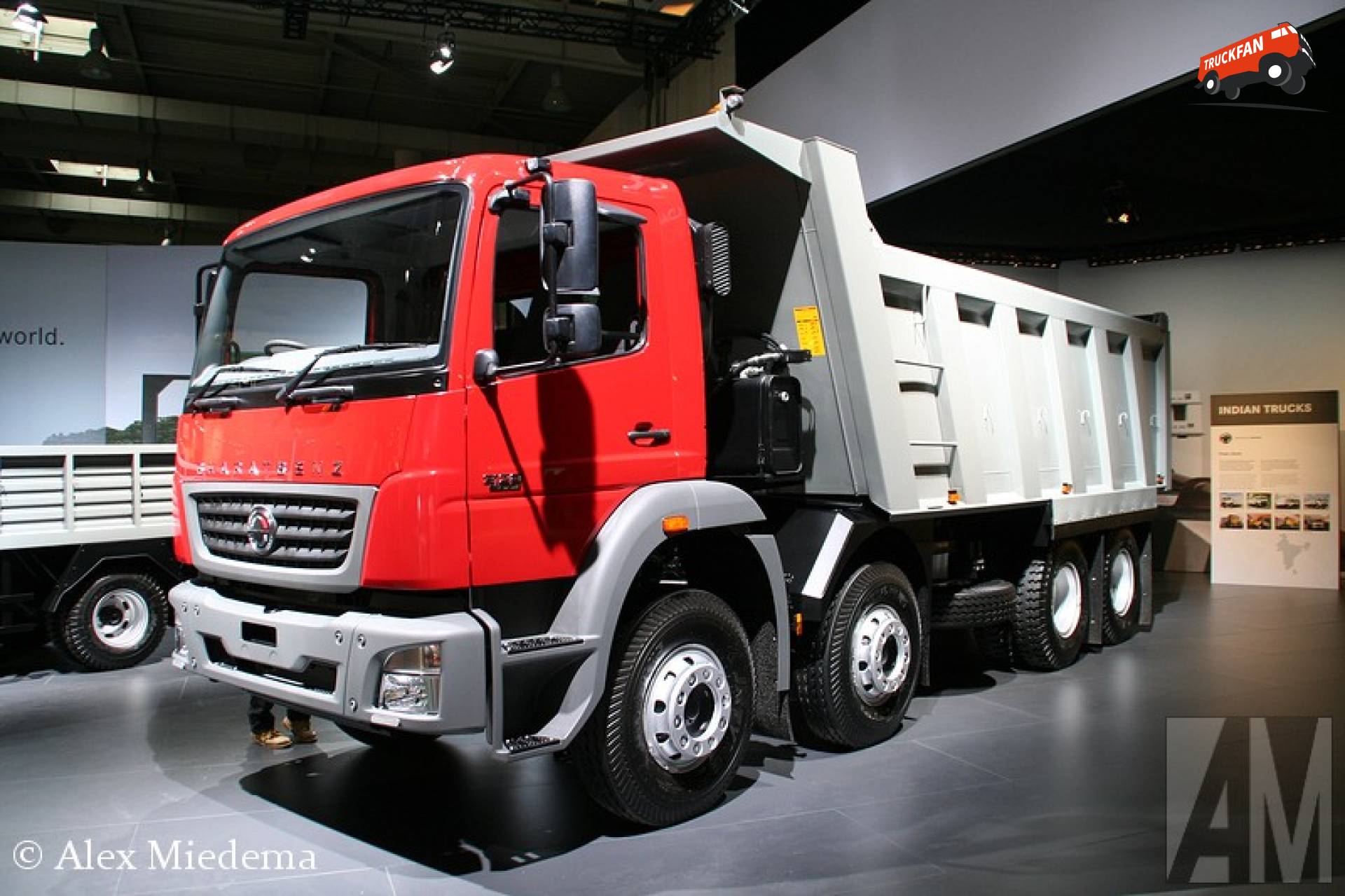 Complete update of the Indian truck portfolio
With the launch of the all-new BharatBenz heavy-duty truck range in April 2017, DICV completed the update of the whole domestic truck portfolio in less than five years since the market launch. Productivity, efficiency and safety are the core topics of the new portfolio. The new heavy-duty range vehicles bring real benefits for the Indian customers with improvements in fuel efficiency by a double-digit percentage combined with lower maintenance costs.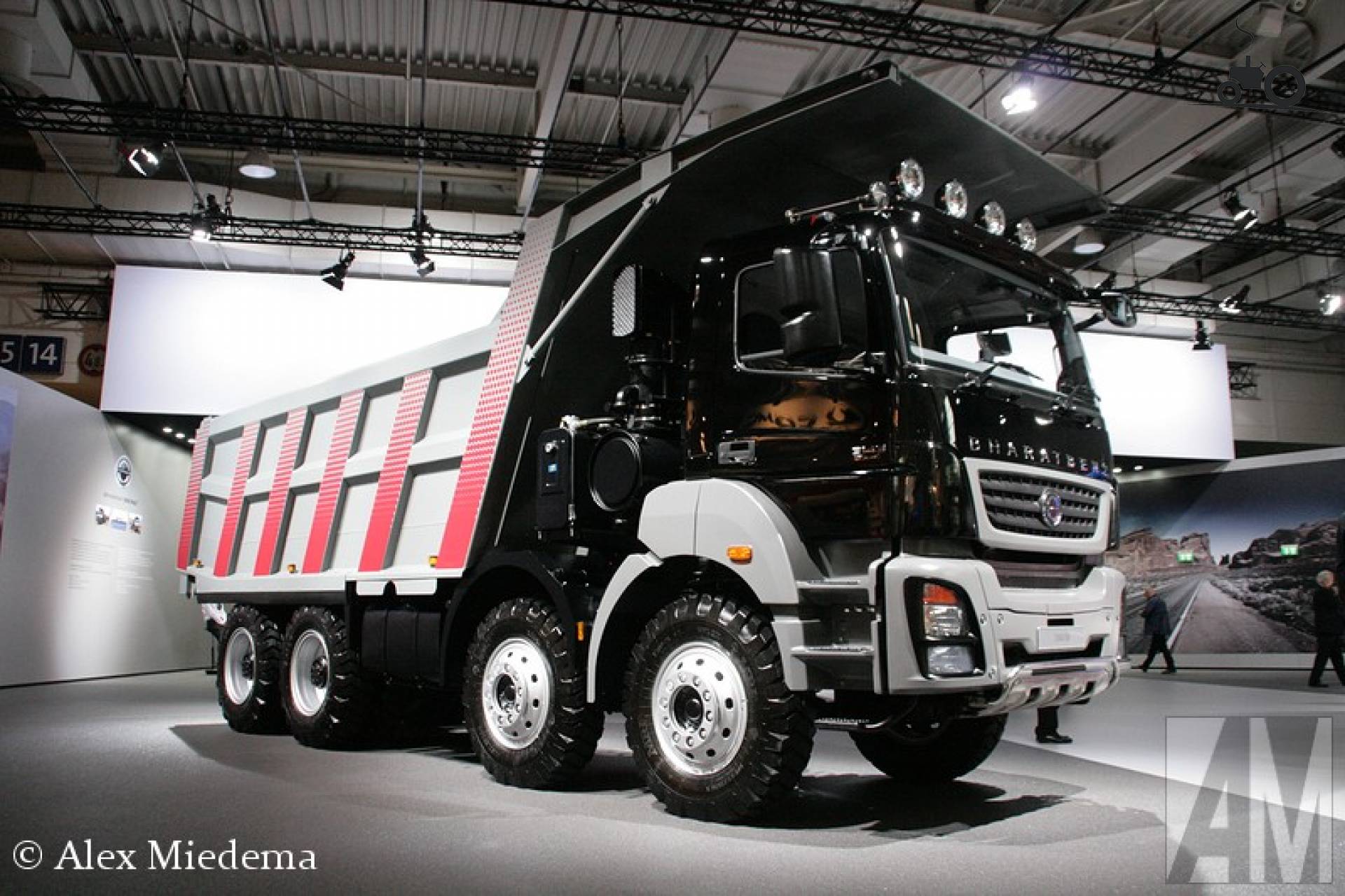 BharatBenz also clearly led the India's CV segment in the country's recent transition to the new BS-IV emissions standard. The whole BharatBenz portfolio had already been available with BS-IV from August 2015. When the full transition to BS-IV vehicles became reality on 1st of April 2017, BharatBenz already had delivered more than 1,000 vehicles with this new standard to customers. The BS-IV solution is based on proven SCR technology, which is used in Mercedes-Benz trucks since years and constantly evolving.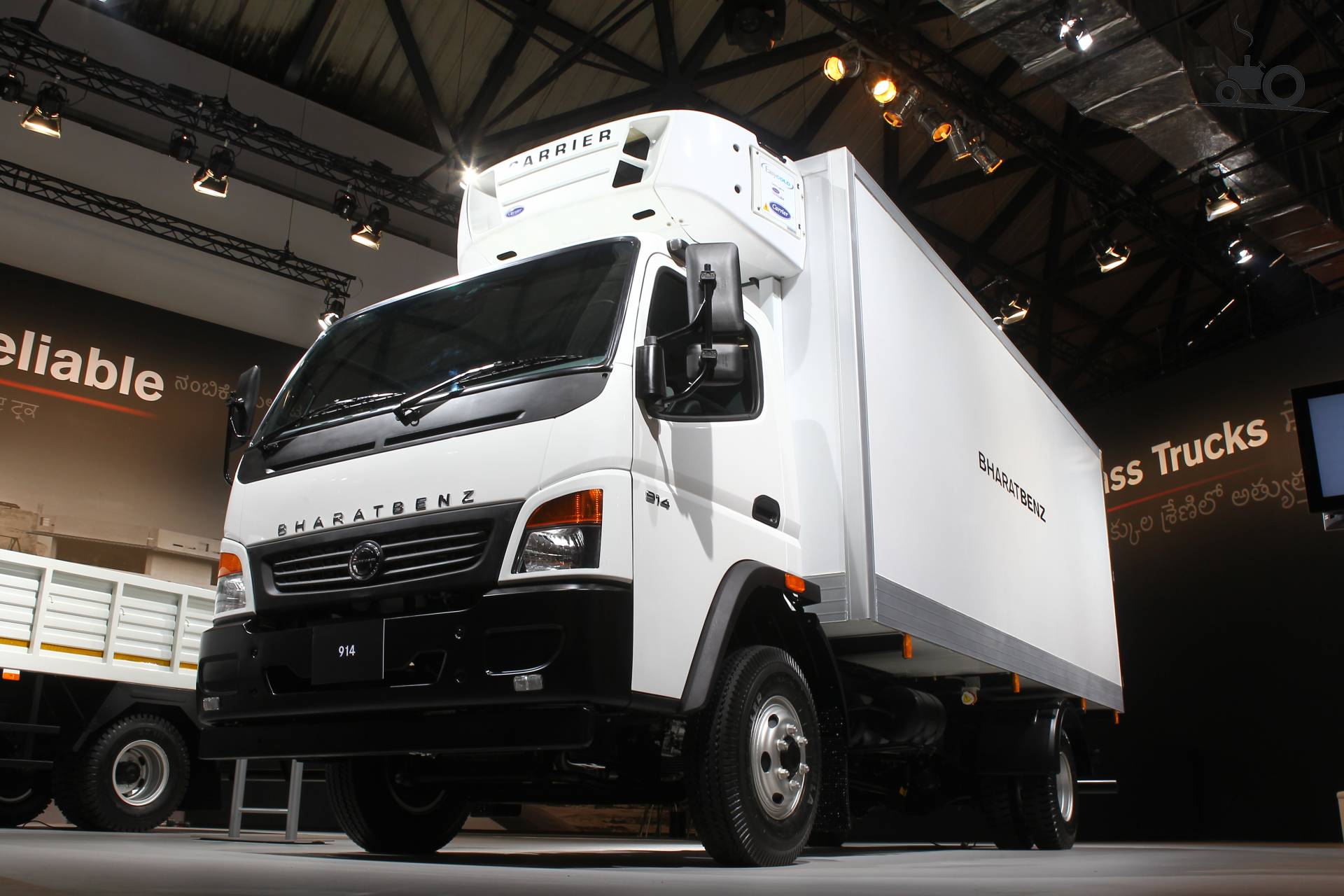 BharatBenz – made in India, made for India
The BharatBenz brand is customer-tailored for the Indian market and its demanding customer requirements. First unveiled in February 2011, it celebrated its market launch in September 2012. Soon featuring a full-fledged product portfolio in the medium- and heavy-duty segments, the brand crossed the first major milestone of 10,000 units in April 2014 and has further accelerated its growth from there. With the update of the medium-duty range in 2016 and the all-new heavy-duty range in 2017, BharatBenz updated its entire truck portfolio within a short span to give customers even more value for their money. BharatBenz products are sold and serviced through a pan-Indian network of more than 130 touchpoints which is continuously expanded further also beyond the tier-2 and tier-3 cities.